ABOUT
ALACCA Bible Camp operates a number of camps and retreats throughout the year. In the summer, we operate age-specific camps for children and youth from Kindergarten through high school. In late spring we operate our Ladies Retreat and Man Camp. In the winter we run our Snoball Retreats, which are weekend events for 6th through 12th grade.
Camps
Summer camps are 4-5 nights where Campers stay in cabins. Delicious meals are eaten in the dining hall. Services are held in our upper chapel. Recreational activities include games on the playfield, sports in the covered gymnasium and rec room, hiking, fun on our water slide, archery, supervised swimming in the river, and activities on our challenge course.
Retreats
Retreats are generally 2 nights. Campers stay in cabins or in individual rooms in the Lodge. Retreats are filled with fellowship, tasty food, great speakers, worship, fellowship, and fun.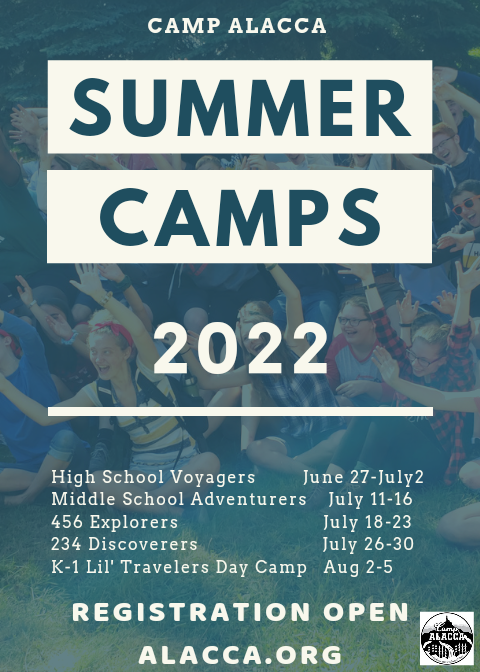 Register
• Choose a Program
• Under the "Important information" box click on the

• Then choose a "Session" to register
Note: if you are a new user you will be prompted to create a login. This login will work for your whole family. Once created you won't have to do this step again.
{"type":"block","srcClientIds":["39999c93-2869-4b9a-ac3c-a7dd1035aa55″],"srcRootClientId":""}